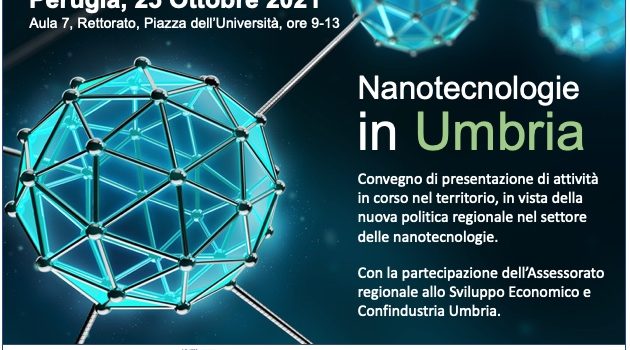 The Conference "Nanotecnologie in Umbria" will take place in Perugia, the 25th of October.
The Conference, organized by  NiPS-Laboratory in collaboration with CNR-IOM in Perugia, aims to represent to the world of industry and politics the ongoing activities (at least a significant part of these) at universities and CNR on the theme of nanotechnologies, also in view of the new regional policy on the sector.
The conference (in italian) will be streamed on FB page "Nanotecnologie in Umbria".
Conference "Nanotecnologie in Umbria"