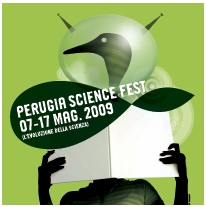 NiPS Laboratory and Perugia Science Festival are glad to invite you to "aperitivo con la scienza":
Giacinto Scoles (SISSA Trieste e Princeton University) will talk on "Nanotecnologie e Medicina".
Introduction by L. Gammaitoni (NiPS Lab, Dipartimento di Fisica, Università di Perugia).
Perugia, Rocca Paolina, Sala Cannoniera. Sunday May 10, 17:30.

Aperitivo con la scienza! Nips and Perugia Science Festival for nanotech medicine