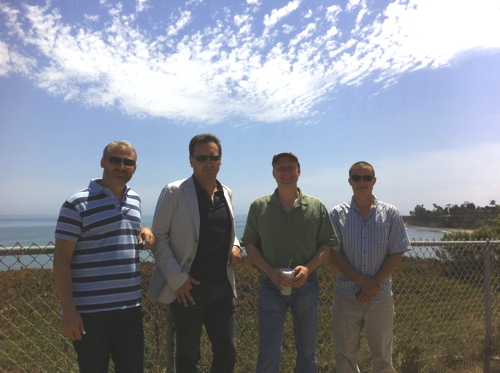 Santa Barbara (CA), Aug 10 2012
NiPS Lab members visited Jeff Moehlis group at the Department of Mechanical Engineering, UCSB to discuss activities in the field of nonlinear vibration energy harvesting.
Picture by Francesco Orfei. In the picture from left to right: Helios Vocca, Luca Gammaitoni, Jeff Moehlis and Louis Van Blarigan.
Visit to Jeff Moehlis group at the Department of Mechanical Engineering, UCSB