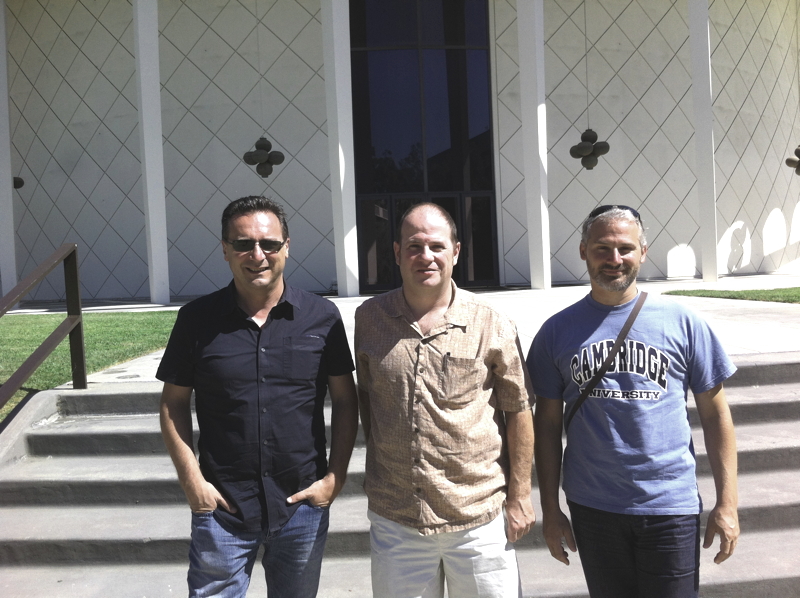 Pasadena, Aug. 16 2012
L. Gammaitoni and H. Vocca met Joseph Kovalik to discuss future collaboration with Wisepower Corp., a spin-off company of NiPS, based in Arcadia (CA). The meeting was held in Pasadena, during a visit to Caltech.
In the picture, in front of the Bechman Auditorium (Caltech), from left to right: Luca Gammaitoni, Joseph Kovalik, Helios Vocca.
NiPS meets with Wisepower Corporation