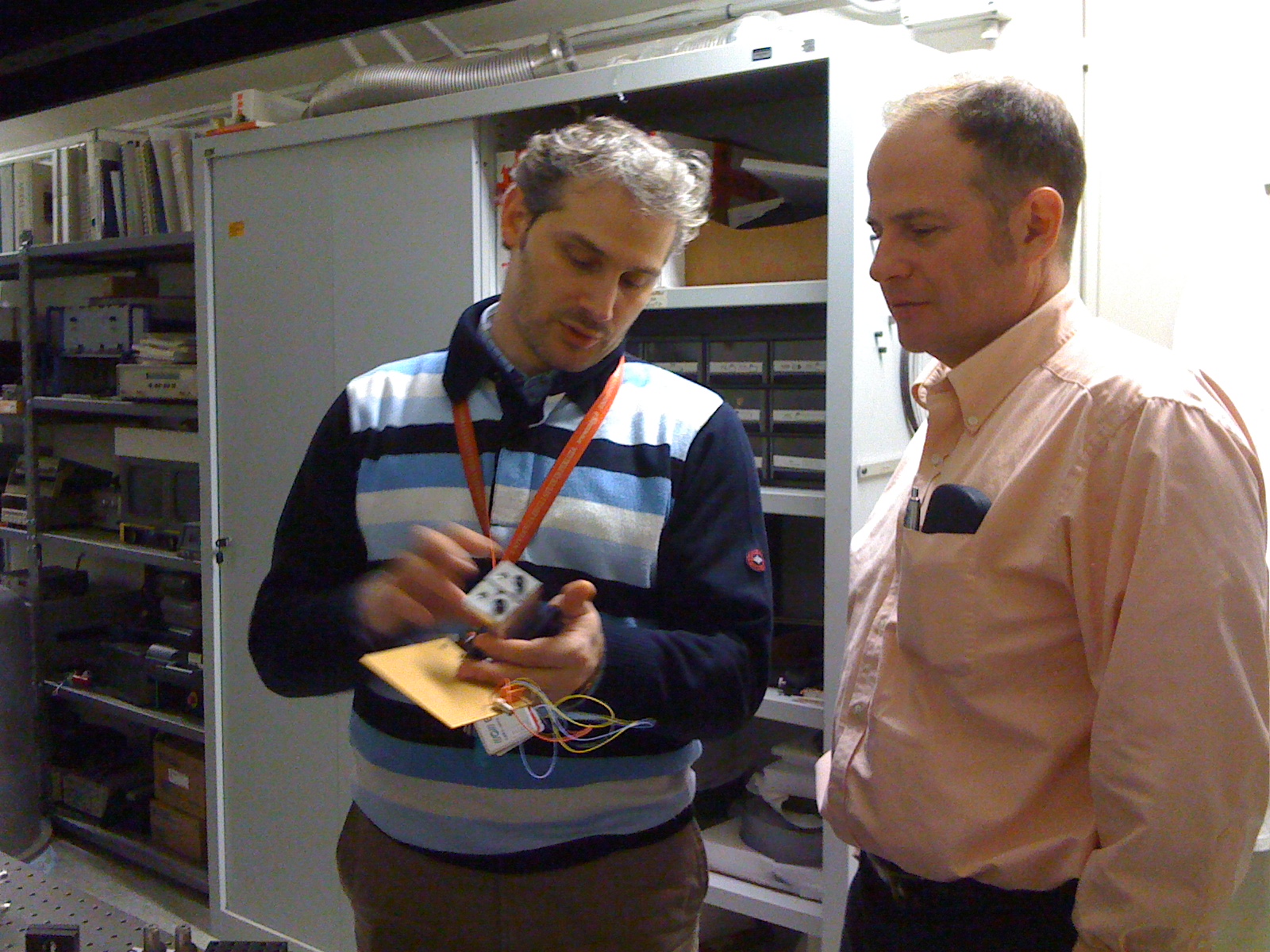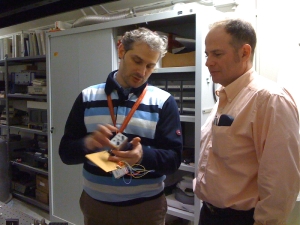 Dr. Joseph Kovalik from JPL Pasadena and Wisepower Corporation, USA, visited our laboratory on Feb. 16 to discuss future scientific collaboration.
In this picture Helios Vocca from NiPS presents recent developments in our high sensitivity displacement facility, for measuring thermal noise – mechanical losses in the optics of the Virgo gravitational wave interferometer.
More pictures available at our Facebook web site.
Joseph Kovalik form JPL and Wisepower Corporation visits NiPS Laboratory in Perugia