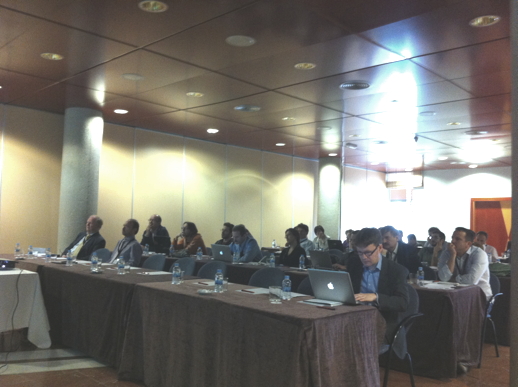 Barcelona, Oct. 16-18, 2012
NiPS Lab representatives participated to the ZEROPOWER workshop held in Barcelona at the UCB Campus on October 18-18, 2012.
The workshop is one of the networking activities of the ZEROPOWER Coordinated Action (see www.zero-power.eu) aimed at coordinating activities within the "toward zero power ICT" initiative.
More than 40 people paritcipated to the workshop.
On October 16, Luca Gammaitoni, NiPS director and coordinator of ZEROPOWER C.A., presented a lecture entitled "Introduction to Energy, Entropy and Information, in small scale physical systems" (slides available here: slides)
Laboratory students Valeria Nico and Davide Chiucchiù presented a talk on recent measurements on nanoscale vibration harvesting.
NiPS Lab representatives participated to the ZEROPOWER workshop