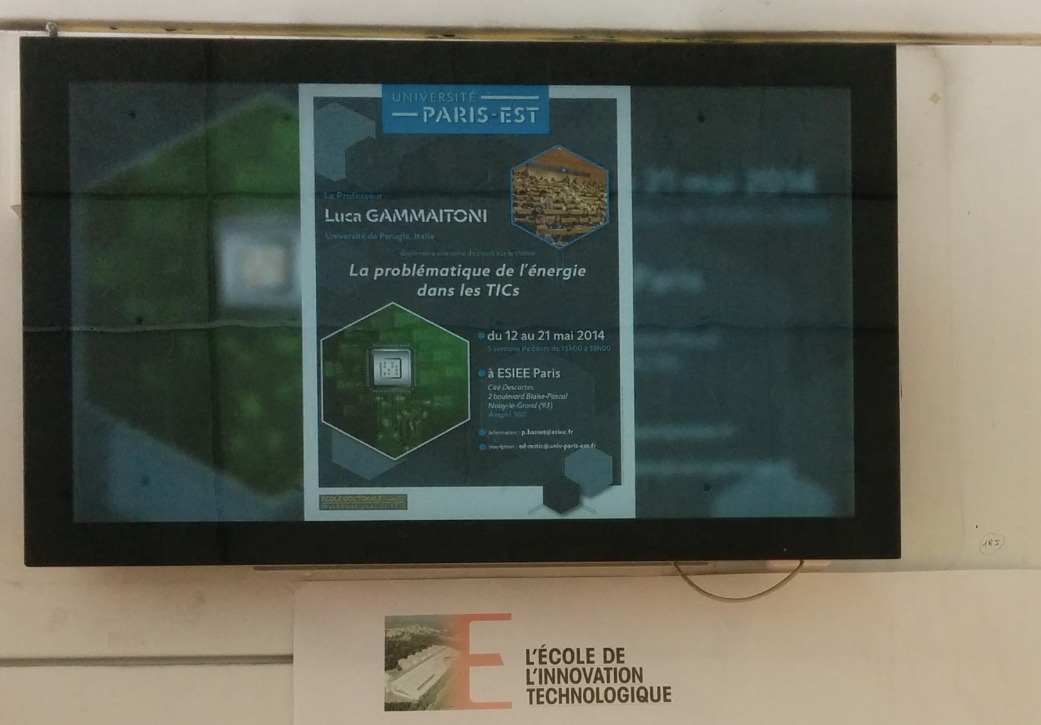 Luca Gammaitoni, director of NiPS Laboratory, presents a set of 5 lectures at the Universitè de Paris Est.
12 – 21 May, 2014

– Introduction to the notion of energy. The energy at the microscopic scale and the entropy.
– Theory of information, thermodynamics calculation: computers and energy.
– Operating basic switches toward zero-power computing.
– Introduction to renewable energy sources and energy harvesting technics.
– Vibration energy harvesting with linear and nonlinear devices.
More information available here:
lectures
Luca Gammaitoni, Paris Est, Spring 2014, Lectures